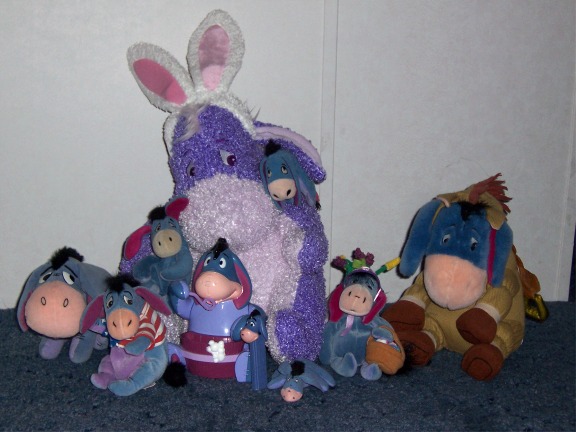 From my huge stuff animals to my little Pez candy dispenser, I have enjoyed collecting them.

---
Disney Pin Collection
Okay, I just started collecting Eeyore pins along with other Disney themed pins that aren't just Eeyore,
but I plan to add more Eeyore pins later. These are the two that I have for now.


---
Special Collections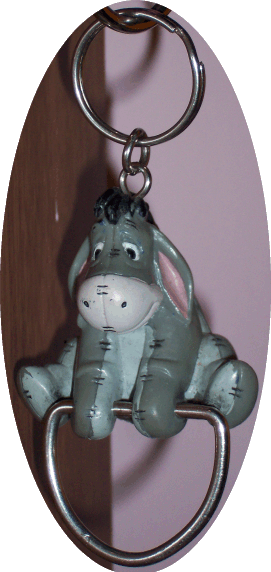 I have this in my kitchen to add charm in there.
I ordered it from collectiblestoday.com .

This candy dispenser
came from TiggerMan.


I found this in a box of Kellogg's
cereal. What a lucky break that was!


This mug was a birthday
present from my kids.
Page last maintained on October 13, 2005.


All material is ® and © by their respected owners. All rights reserved Disney. Use of copyrighted and trademarked material is for entertainment purposes only; no infringement on the original copyrights or trademarks held by the respected owners is intended or should be inferred.